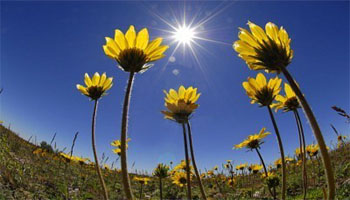 Click here for a link to our current NYS Teacher Center FREE Remote Learning Opportunities and CTLE hours.
Free Courses October
2155.Principles of Extraordinary Math
Start October 5, 2021
Explore the latest research ideas on mathematics learning and student mindsets that can transform students' experiences with math. Whether you are a teacher or teaching assistant, an administrator wanting to know ways to encourage math teachers or another helper of math learners, this course will help you. In these sessions, based on the work of Stanford Professor Jo Boaler, participants will learn new strategies, have time to try them in the classroom, and then reflect and discuss the results. What a great opportunity to meet other teachers and have a chance to discuss best practice during this synchronous course.
https://www.mylearningplan.com/WebReg/ActivityProfile.asp?I=3819284&D=13687
2161. Book Study for Educators with 0-3 Years of Experience: Why Didn't I Learn This in College by Paula Rutherford
Start October 5, 2021
Description: Teachers new to the classroom need support and the opportunity for collegial discussions during their first years of classroom work. During this book study we will work together to build a positive and productive learning environment for all students. Each session will focus on a specific question.
• What is a learning-centered environment and what do I do to create such an environment?
• How do I translate "beginning with the end in mind" into planning and pacing for the year, the unit, and the lesson?
• What are systems, procedures, and routines for organizing my professional and instructional materials, the learners, and the classroom learning environment?
https://www.mylearningplan.com/WebReg/ActivityProfile.asp?I=3840169&D=13687
2176. Free Workshop- Teaching Well is Explicit and Differentiated
In this session of professional learning, educators will advance their thinking of the Universal Design for Learning framework to: Recognize factors contributing to the achievement gap Provide multiple pathways of explicit and differentiated instruction in Tier 1 Use relevant assessment methods, including pre-assessment, to inform planning Analyze lessons in Guided Reading for explicit instruction and gradual release.
https://www.mylearningplan.com/WebReg/ActivityProfile.asp?D=13687&I=3918137
2159.Scaffolding Strategies for Content Literacy in Middle School
Start October 16, 2021
Differentiation consists of the efforts of teachers to respond to variance among learners in the classroom. The four elements to differentiate are environment, content, process, and products. Data and scaffolding strategies inform the pedagogical decisions for both teacher presentation and student acquisition. We will share high leverage, research-evident instructional strategies to meet the needs of diverse learners, including ELLs and SWDs
https://www.mylearningplan.com/Forms.asp?M=E&I=3826448&F=INT_ACTIVITYID
2160. Advanced Literacy Instruction Among Linguistically Diverse Learners in the Elementary Grades Teachers in Kindergarten to Grade 4
Start October 23, 2021
Description: Have you noticed that your students, including English Language Learners and Students with Disabilities, are developing early word reading skills, even surpassing their monolingual peers in fluency, but their comprehension performance is about three grade levels behind? You are invited to join our collaborative inquiry into this problem of practice by exploring two seminal works by Dr. Nonie Lesaux and Dr. Emily Galloway (2017) on the New York State Next Generation Learning Standards for English Language Arts and Advanced Literacies: Brief #2 What Goes into Reading Comprehension? and #6 Academic Language and Vocabulary.
https://www.mylearningplan.com/WebReg/ActivityProfile.asp?I=3840166&D=13687
2175. Cultural Competence Now- Book Study
Start October 26, 2021
This book study will focus on Vernita Mayfield's book Cultural Competence Now. Teachers will engage with the content and the activities in the book while also exploring their own ideas related to cultural competence in education.
https://www.mylearningplan.com/WebReg/ActivityProfile.asp?I=3855484&D=13687